The best Fidelity ETFs include a little something for everyone.
If you want, a few of Fidelity's exchange-traded funds give you cheap, passive exposure to basic broader market indexes, like the Nasdaq Composite.
However, where Fidelity really shines is by providing more tactical ways of tapping into specific areas of Wall Street. Sometimes, their best ETFs track more selective indexes. But sometimes, they rely on skilled investment managers who dig deep into their research resources to discover the best growth stocks or small-cap companies.
The overall takeaway: Whether you're looking for plain, value-oriented passive ETFs, aggressive, actively managed ETFs, or something in between, the following list of seven best Fidelity ETFs likely has something for you.
Disclaimer: This article does not constitute individualized investment advice. These funds appear for your consideration and not as investment recommendations. Act at your own discretion.
Best Brokerage Account + Debit Card for Teens
Fidelity Youth™ Account | An account where teens can save, spend, and invest
Open a Fidelity Youth™ Account for your teen, and Fidelity will drop $50 into their account. Get $100 for yourself when you open a new Fidelity account and fund with $50.¹
Your teen will get a $50 reward once they download the Fidelity Youth app and activate their Youth Account.
The app is free

²—plus, no monthly fees or account minimums to open.³

They can invest in stocks for as little as $1 with fractional shares.

⁴

Your teen can learn to save and spend smarter with their own debit card with no domestic ATM fees.

⁵

Teens can link their account to mobile payment apps like Venmo and PayPal.

⁶

Parents can set up alerts and monitor their teen's account activity online, and through statements, trade confirmations and debit card transactions.
The Fidelity Youth app will have a dedicated Youth Learn tab to help jumpstart your teen's financial learning and build better money habits.
Pros:
No monthly account fees

Signup offer available to new users

Comprehensive financial suite for teens
Cons:
Parent must be a Fidelity account holder

Account balance doesn't accumulate interest

No chore or allowance system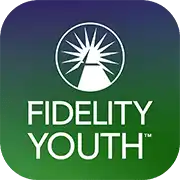 See additional terms and details for the Fidelity Youth™ Account at the end of this article.
What Is an ETF?
---
The letters "ETF" stand for "exchange-traded fund." Those first two words refer to the fact that these investment products are listed on an exchange, just like individual stocks. And as anyone who is even loosely familiar with Wall street should know, the last word—fund—is a grouping of different assets including stocks, bonds, and other investments.
The most exclusive investment funds run by elite firms are definitely not exchange-traded. They're not even publicly traded. They often have huge investment minimums of $1 million or more, and are by invitation only. Conversely, an ETF is easily tradable and transparent in its returns; it fluctuates in price during a given trading day based on its underlying assets.
Anyone can buy these funds for the price they are listed at, just like your favorite blue-chip stocks.
ETFs vs. Mutual Funds
Mutual funds—ETFs' older cousins—trade publicly, but they do not trade on an exchange. Investors looking to buy or sell can put in orders any time they'd like, but orders are only executed once each trading day, after the markets close at 4 p.m.
Exchange-traded funds, on the other hand, move up and down just like stocks or other assets during the trading day.
Also unlike mutual funds, ETFs don't have minimum investment thresholds—the minimum cost is just one share (or less if your broker offers fractional shares). And ETFs are different from both mutual funds and closed-end funds (CEFs)—which also trade on major exchanges—because how they're structured makes them more tax-efficient to buy and sell.
On top of all of this, most (but not all) ETFs are index funds that are benchmarked to a fixed list of assets, and thus are passively managed. However, most (but again, not all) mutual funds are actively managed by managers based on specific investment strategies. As a result, exchange-traded funds generally have a lower average expense ratio. But this relationship isn't universally true—some actively managed ETFs can charge more than similar passively managed mutual funds!
In other words: Just like with any other investment, when it comes to buying ETFs, do your homework before buying.
Why Choose Fidelity ETFs?
---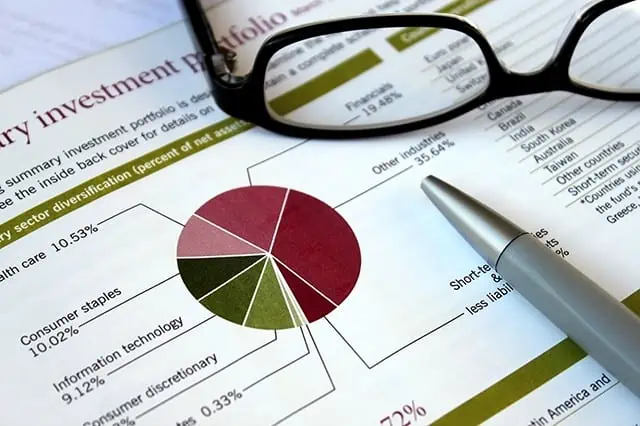 The best Fidelity ETFs are often very tactical, typically focused on indexes that are not your typical vanilla benchmark like the S&P 500. They also can be actively managed with an eye toward providing investors an edge.
If you're just looking for vanilla investments, Fidelity funds might not be for you. But if you want to get a little more sophisticated than a plain-Jane index of blue-chip stocks, and instead target certain market subsets such as mid-cap stocks, growth stocks, or small-cap companies, then a Fidelity fund might be the right move.
The Best Fidelity ETFs
---
When selecting the best Fidelity ETFs for your personal portfolio, it's important to take a good look at how the investments fit in with your overall strategy. Each of these Fidelity funds offers something different, and each can play an important role in your portfolio when they're supported by other core holdings.
Best Fidelity ETF #1: Fidelity MSCI Information Technology Index ETF (FTEC)
---
Type: Sector (Technology)
Assets under management: $7.3 billion
Expense ratio: 0.084%, or $8.40 per year for every $10,000 invested
Dividend yield: 0.7%
A passively managed Fidelity fund, the Fidelity MSCI Information Technology Index ETF (FTEC) is a popular sector ETF that includes about 310 different tech stocks. That allows investors to look deep into the sector—yes, the fund is heaviest in Silicon Valley mainstays, but you also get healthy exposure to mid-cap stocks and even small-sized companies.
That said, FTEC is heavily weighted in Apple (AAPL) and Microsoft (MSFT), with the fund investing more than 40% of its assets in this pair of stocks alone. This means AAPL and MSFT have much more influence than other stocks over how the ETF performs. But you can consider them a strong foundation for this tech-sector fund to help smooth out some of the volatility that smaller technology names might experience.
Learn more about FTEC at the Fidelity provider site.
Related: 11 Best Stock Portfolio Tracking Apps [Stock Portfolio Trackers]
Best Fidelity ETF #2: Fidelity Nasdaq Composite Index ETF (ONEQ)
---
Type: Large-cap growth
Assets under management: $5.1 billion
Expense ratio: 0.21%, or $21 per year for every $10,000 invested
Dividend yield: 0.8%
The Fidelity Nasdaq Composite Index ETF (ONEQ) is a diversified index fund that holds many of the stocks listed on the Nasdaq Stock Market. But it's not quite a perfect replica—it uses statistical sampling to come up with a sizable portfolio of more than a thousand holdings that have a "similar investment profile" to the roughly 2,500-plus-stock Nasdaq Composite.
ONEQ is weighted by size, so the larger the company, the more assets are invested in that company's stock. Thus, the biggest holdings are popular companies you might recognize: Apple, Microsoft, Amazon (AMZN) and Nvidia (NVDA).
As these top picks should illustrate, technology dominates the Nasdaq Stock Market—and this Fidelity fund as a result. The sector makes up about 47% of total assets, followed by consumer cyclical stocks and communication services at 15% apiece.
Learn more about ONEQ at the Fidelity provider site.
Related: 11 Best Stock Trading Apps [Free + Paid]
Best Fidelity ETF #3: Fidelity Total Bond ETF (FBND)
---
Type: Core bond
Assets under management: $4.7 billion
Expense ratio: 0.36%, or $36 per year for every $10,000 invested
SEC yield: 5.3%*
Another very popular and well-established Fidelity fund is the Fidelity Total Bond ETF (FBND). This is an actively managed bond fund that holds some 2,400 different debt securities to provide a yield that, at present, is roughly three times the S&P 500's yield right now.
The title of this Fidelity ETF says it all. FBND holds rock-solid bonds from the U.S. Treasury, as well as a smattering of higher-risk but higher-return "junk" bonds from sub-par companies. About 33% of assets are in government bonds to provide a firm foundation, but 36% are in corporate bonds, some of which are loans to distressed companies that offer super-sized yields.
Want to put the wisdom of this asset manager's experts to work in your portfolio? FBND is one of the best Fidelity ETFs to do just that.
* SEC yield reflects the interest earned across the most recent 30-day period. This is a standard measure for funds holding bonds and preferred stocks.
Learn more about FBND at the Fidelity provider site.
Related: 20 Best Investing Research & Stock Analysis Websites
Best Fidelity ETF #4: Fidelity MSCI Health Care Index ETF (FHLC)
---
Type: Sector (Healthcare)
Assets under management: $3.1 billion
Expense ratio: 0.084%, or $8.40 per year for every $10,000 invested
Dividend yield: 1.4%
Many investors are drawn to the healthcare sector because of its lower risk profile and consistency. After all, one of the few certainties in life is that we'll all get sick eventually, and need care as we age.
If this approach appeals to you, the Fidelity MSCI Health Care Index ETF (FHLC) is one of the best Fidelity ETFs to buy. The fund holds roughly 410 stocks across the pharmaceutical, biotechnology, medical device, health insurance, and other industries. This Fidelity healthcare fund is currently led by insurance giant UnitedHealth Group (UNH), Tylenol and Band-Aid maker Johnson & Johnson (JNJ), and Big Pharma mainstay Eli Lilly (LLY).
In short, FHLC is a simple and effective way to play the healthcare sector.
Learn more about FHLC at the Fidelity provider site.
Related: 19 Best High-Yield Investments [Safe Options Right Now]
Best Fidelity ETF #5: Fidelity High Dividend ETF (FDVV)
---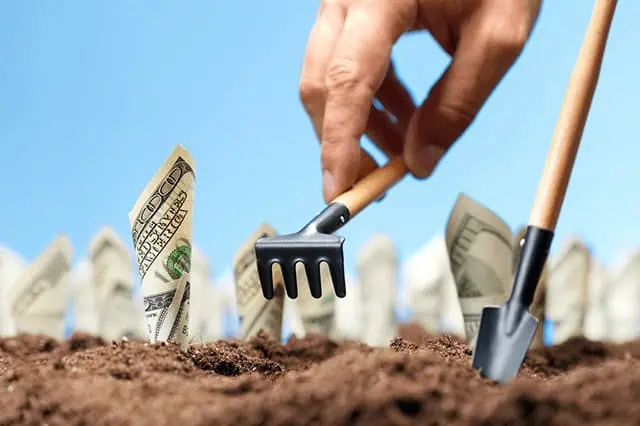 Type: Dividend stock
Assets under management: $1.7 billion
Expense ratio: 0.29%, or $29 per year for every $10,000 invested
Dividend yield: 3.5%
If you're interested in yield but would prefer dividend stocks to the bond market, you can consider the Fidelity High Dividend ETF (FDVV). This fund holds a focused list of only about 110 or so stocks, but it's one of the best Fidelity ETFs because of its selectivity.
Specifically, FDVV zeroes in on the very best dividend payers based on consistency of distributions, a strong history of payouts, and expectations that they'll continue to grow those dividends going forward.
Top holdings include tech giant Microsoft, Big Oil titan Exxon Mobil, and mega-bank JPMorgan Chase (JPM), among other massive blue chips.
Learn more about FDVV at the Fidelity provider site.
Related: 14 Best Stock Picking Services, Subscriptions, Advisors & Sites
Best Fidelity ETF #6: Fidelity Dividend ETF for Rising Rates (FDRR)
---
Type: Dividend stock
Assets under management: $536.9 million
Expense ratio: 0.29%, or $29 per year for every $10,000 invested
Dividend yield: 2.8%
If you're interested in yield but are as concerned about the impact of changing monetary policy as you are about your income potential, then consider the Fidelity Dividend ETF for Rising Rates (FDRR). As the name implies, this is a tactical and actively managed ETF that is designed to mitigate the impact of rising interest rates and higher borrowing costs for consumers and businesses alike.
You'll find cash-rich companies like Apple on the list of about 100 holdings, as well as healthcare stocks like Merck (MRK) that have a long history of dividends—not to mention recession-proof business models that won't be greatly disrupted by higher rates.
Learn more about FDRR at the Fidelity provider site.
Related: 14 Best Investment Opportunities for Accredited Investors
Best Fidelity ETF #7: Fidelity Low Volatility Factor ETF (FDLO)
---
Type: Low-volatility stock
Assets under management: $565.8 million
Expense ratio: 0.29%, or $29 per year for every $10,000 invested
Dividend yield: 1.5%
After getting burned by many of their stocks during the volatility of the last year or two, many investors are looking for more stable options. That's exactly what you'll find in the Fidelity Low Volatility Factor ETF (FDLO).
As the name implies, the 130 or so stocks that make up this fund have been selected because they exhibit less volatility than their peers. Or in other words, when the stock market moves, these stocks on average tend to move less aggressively—in either direction.
That means FDLO holds entrenched stocks such as Apple, as well as Google parent Alphabet (GOOGL). It also holds consumer staples giant Procter & Gamble (PG) and payments titans Visa (V) and Mastercard (MA). If you want exposure to stocks but aren't a fan of the ups and downs, FDLO might be a good option.
Learn more about FDLO at the Fidelity provider site.
Related: 21 Best Stock Research & Analysis Apps, Tools and Sites
Learn More About These and Other Funds With Morningstar Investor
---
If you're buying a fund you plan on holding for years (if not forever), you want to know you're making the right selection. And Morningstar Investor can help you do that.
Morningstar Investor provides a wealth of information and comparable data points about mutual funds and ETFs—fees, risk, portfolio composition, performance, distributions, and more. Morningstar experts also provide detailed explanations and analysis of many of the funds the site covers.
With Morningstar Investor, you'll enjoy a wealth of features, including Morningstar Portfolio X-Ray®, stock and fund watchlists, news and commentary, screeners, and more. And you can try it before you buy it. Right now, Morningstar Investor is offering a free seven-day trial. You can check out the current deal, as well as discounted rates for students and teachers, in our details box below.
Trusted Investment Research Provider
Morningstar Investor
Free 7-day trial. $34.95/mo., or $199/yr. (53% savings vs. monthly) when you sign up through our link.*
Morningstar Investor offers expert research, investing analysis, and advisor-grade portfolio management tools that are tailor-made for buy-and-hold investors.
Morningstar is one of the most prized sources of mutual fund and exchange-traded fund (ETF) data in the world.
How does your portfolio stack up? Put it through Morningstar's Portfolio X-Ray, which will provide insights such as whether you have too many overlapping holdings or whether you're paying too much in fees.
Special Offer 1: Click our sign-up link to receive $50 off your first year of Morningstar Investor. (Annual plan only.)
Special Offer 2: Students receive one year of Morningstar Investor access for just $25!
Special Offer 3: Teachers receive a 60% discount on Morningstar Investor access.
Pros:
Top-flight fund research and analysis

Portfolio management tool

Powerful screener

Watchlists

Tailored news and commentary
Cons:
Below-average charting

High monthly billing rate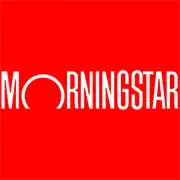 * Promotional rate for first year. $249/yr. renewal rate (41% savings vs. monthly).
Frequently Asked Questions (FAQs)
---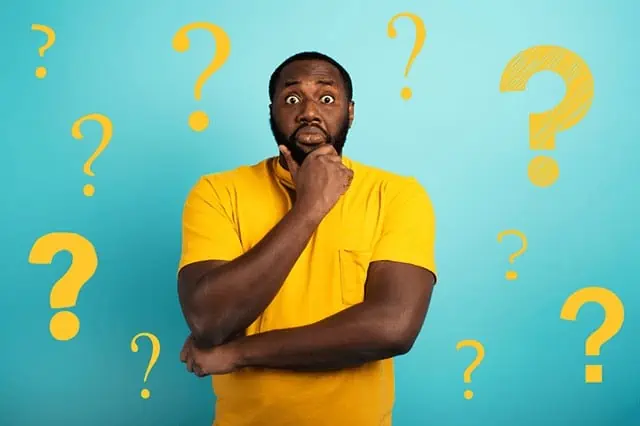 Do Fidelity ETFs include actively managed funds?
Yes. Many of Fidelity's mutual funds made a name for themselves thanks to strong active management. And the Fidelity Total Bond ETF (FBND) is a good example of how this strategy can be put to use in exchange-traded Fidelity funds. As of this writing, Fidelity had nine actively managed funds, including the likes of FBND, Fidelity Blue Chip Growth ETF (FBCG), and Fidelity Small-Mid Cap Opportunities ETF (FSMO).
Fidelity also has funds like the Fidelity High Dividend ETF (FDVV), which are labeled as "strategic beta" funds. That's because they take an underlying index but put additional screening methodology on top to provide a more curated list of holdings.
You'll certainly find passive, indexed ETFs among Fidelity's funds. But there are certainly actively managed funds, too. You can explore the full list of Fidelity's active equity ETFs here.
Does Fidelity Have ESG ETFs?
Yes. Several Fidelity funds focus around environmental, social, and governance (ESG) topics, with a heavy lean toward the "E."
For instance, the Fidelity Sustainable U.S. Equity ETF (FSST) owns companies determined to have proven or improving sustainability practices. The Fidelity Clean Energy ETF (FRNW) holds companies involved in solar, wind, or other renewable resources. And the Fidelity Electric Vehicles and Future Transportation ETF (FDRV) invests in electric-vehicle and EV component makers; however, the fund also homes in on autonomous-vehicle firms, which can (but don't necessarily have to) focus on environmental friendliness.
Related:
---
Terms and Conditions for Fidelity Youth™ Account
The Fidelity Youth™ Account can only be opened by a parent/guardian. Account eligibility limited to teens aged 13-17.
* $0.00 commission applies to online U.S. equity trades and exchange-traded funds (ETFs) in a Fidelity retail account only for Fidelity Brokerage Services LLC retail clients. Sell orders are subject to an activity assessment fee (from $0.01 to $0.03 per $1,000 of principal). Other exclusions and conditions may apply. See Fidelity.com/commissions for details. Employee equity compensation transactions and accounts managed by advisors or intermediaries through Fidelity Institutional® are subject to different commission schedules.
¹ Limited Time Offer. Terms Apply. Before opening a Fidelity Youth™ Account, you should carefully read the account agreement and ensure that you fully understand your responsibilities to monitor and supervise your teen's activity in the account.
² The Fidelity Youth™ app is free to download. Fees associated with your account positions or transacting in your account apply.
³ Zero account minimums and zero account fees apply to retail brokerage accounts only. Expenses charged by investments (e.g., funds, managed accounts, and certain HSAs) and commissions, interest charges, or other expenses for transactions may still apply. See Fidelity.com/commissions for further details.
⁴ Fractional share quantities can be entered out to 3 decimal places (.001) as long as the value of the order is at least $0.01. Dollar-based trades can be entered out to 2 decimal places (e.g. $250.00).
⁵ Your Youth Account will automatically be reimbursed for all ATM fees charged by other institutions while using the Fidelity® Debit Card at any ATM displaying the Visa®, Plus®, or Star® logos. The reimbursement will be credited to the account the same day the ATM fee is debited. Please note, for foreign transactions, there may be a 1% fee included in the amount charged to your account. The Fidelity® Debit Card is issued by PNC Bank, N.A., and the debit card program is administered by BNY Mellon Investment Servicing Trust Company. These entities are not affiliated with each other, and Fidelity is not affiliated with PNC Bank or BNY Mellon. Visa is a registered trademark of Visa International Service Association, and is used by PNC Bank pursuant to a license from Visa U.S.A. Inc.
⁶ Venmo is a service of PayPal, Inc. Fidelity Investments and PayPal are independent entities and are not legally affiliated. Use a Venmo or PayPal account may be subject to their terms and conditions, including age requirements. 
Fidelity Brokerage Services LLC, Member NYSE, SIPC, 900 Salem Street, Smithfield, RI 02917